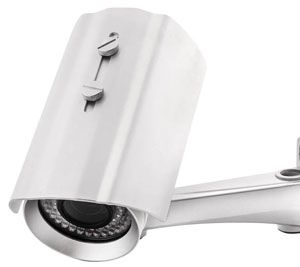 Products & Services
ALARM MONITORING
ART Security has over 30 years' industry experience. Our Monitoring Centre located in Melbourne operates at the highest level of the Australian Standard AS2201.2. Our Monitoring Centre delivers a superior security monitoring service 24 Hours per day, 365 days per year.
Alarm Monitoring in Melbourne For Peace of Mind
Do you feel like you don't have the level of security you require? Are you looking for quality monitoring solutions in Melbourne for peace of mind?
ART Security is one of Melbourne's leading alarm monitoring companies. We help businesses keep their premises safe and have professional patrols or police on site swiftly if there is a breach.
Reach out to us at 1300 278 732 today to discuss your security needs and find out how we can help you.
Alarm monitoring – our extensive security solution
Security system events include, but are not limited to hold-up, duress, communication failure, personal emergency, intrusion, late to close, power failure, smoke, fire and low battery.
The swift alarm monitoring company
ART Security's range of monitoring platforms are designed to alert the Monitoring Centre Operators to take action when alarm events are communicated.
Alerts from ART Security's Monitoring Centre are personalised and designed to protect your premise and minimise damage or loss to your property. Depending on your specific instructions and the type of alert received by the Monitoring Centre Operators, a patrol or police response can be requested on your behalf.
The benefits of alarm monitoring
Patrols avoid you taking the risk of attending a breach of security yourself and can do an external perimeter check or a full internal and external checks dependent on your requirements.
ART Security recommends all clients take advantage of the benefit of an internal patrol service and strongly advise all clients to only respond to alarm events if accompanied by a patrol or Police. Clients who wish to attend by themselves do so at their own risk.
Patrol services are chargeable in addition to the monitoring fee and are not covered under any warranties of ART.
Get in touch today
ART Security helps clients across Melbourne's suburbs, from Craigieburn to Keysborough to Dandenong, Lilydale, Sunshine, and beyond get the security measures they require. Invest in peace of mind today – contact our team on 1300 278 732 to discuss your security needs.