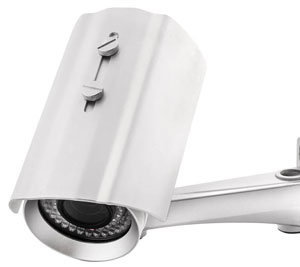 Products
Wireless Monitoring
Wireless Monitoring Security Systems Featuring Latest Technology
Whether you are wanting to upgrade your existing alarm system to wireless or installing a new wireless security system we offer the lastest technology in business and home alarm systems monitoring.
Wireless Monitoring Solutions use the secure GPRS network to transmit alarm events to ART Security's (ART) Monitoring Centre (MC).
Wireless Security Monitoring does not require a PSTN phone line to communicate alarm events.
Wireless Monitoring Solutions boast:
a polled transmission path with polling options ranging from 12 hourly to 90 seconds so that the integrity of alarm transmission paths can be regularly checked by ART's MC
an optional redundant transmission path if the primary path is compromised
full event reporting at no additional phone account cost
Wireless is the ultimate in wireless security systems monitoring.
Because a PSTN phone line is not required there are no additional costs for phone calls.  All event transmission charges are included in the cost effective quarterly monitoring fee allowing for full event reporting with no more to pay.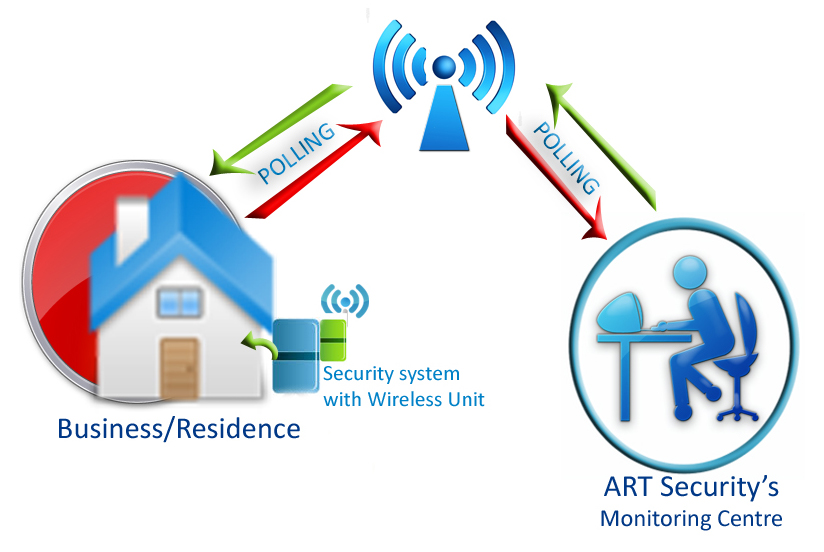 Most standard alarm security systems can easily be upgraded to Wireless Security Monitoring by simply adding a Wireless Module .
ART Security offers a comprehensive and economic range of Wireless Monitoring packages tailored to meet each client's particular needs.  ART considers the safety of the client, their team members and/or family and the contents of the premise in estimating each client's level of risk so that a business or home security system and/or monitoring option can confidently be recommended.
Upgrade to a Wireless Monitoring Solution today and be NBN ready.
As the National Broadband Network (NBN) is rolled out many factors are impacting on the reliable event reporting function of security systems to Monitoring Centres (MC). Wireless Security Monitoring solutions eliminate this uncertainty as well as the need for adding expensive options to your NBN telephone and data packages, such as a long life back up battery and an activated UNI-V port, for alarm event communication purposes to the MC. Wireless Security Monitoring also guarantees to keep communicating with ART's MC when the power is cut to the premise while all other services reliant on NBN will immediately cease.
In the words of John Fleming, GM, Australian Security Association Limited (ASIAL): All these factors combined mean that wireless becomes a very attractive and viable migration path for existing security alarm systems in NBN switchover areas (Security Insider Vol 19/Issue6/Feb2015).
Wireless Monitoring solutions are also not affected by the introduction of VOIP.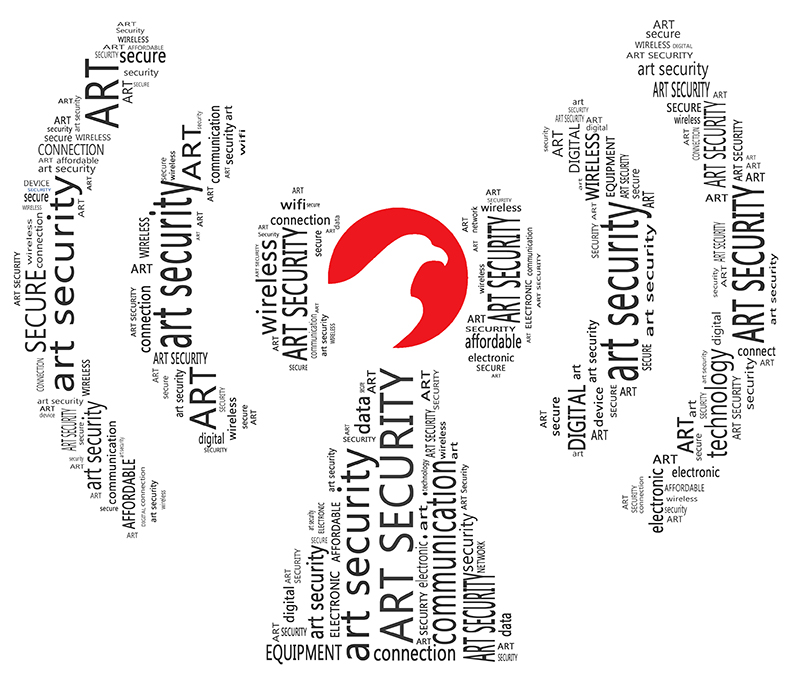 SAVE MONEY NOW BY UPGRADING TO WIRELESS SECURITY MONITORING
ART Security is currently offering outstanding deals on upgrading from Dialler Monitoring to the latest technology of Wireless Security Monitoring .
Upgrade to a Wireless Security Monitoring solution today to enjoy the many additional benefits including:
a polled transmission path which regularly checks the integrity of the alarm reporting path
full event reporting
cost savings by stopping payments for additional telco fees to transmit alarm events
Call 1300 278 732 today to talk to ART Security about alarm system monitoring, upgrading to Wireless monitoring or any of our other services.