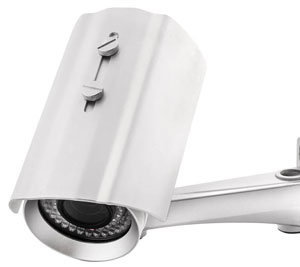 Products
Type 1 & 1A Monitoring
Type 1 (T1) Monitoring is the ultimate in secure alarm event transmission.  It provides high level data encryption from the client's site through to ART Security's (ART) Monitoring Centre (MC) using specially designed and uniquely programmed equipment.  The line connection is polled automatically and regularly to ensure the integrity of the alarm reporting path. Events received into ART's MC are decrypted by matching devices unique to the Company.
T1 Monitoring is the only transmission path with interim Security Construction and Equipment Committee (SCEC) of Australian Security Intelligence Organisation (ASIO) endorsement. It is suitable for high risk Government infrastructure sites such as the Australian Defence Force and suppliers to Government. .
T1 Monitoring uses a Telstra Remote Telemetry site service (ADSL) connection between the client and ART's Grade A1 MC.  Most T1 Monitoring connections also employ a wireless, General Packet Radio Service (GPRS), redundant transmission path.
T1 Monitoring can only be provided by an Australian Standard (AS) A1 Graded Monitoring Centre.  ART's Monitoring Centre has been graded by the Australian Security Industry Association (ASIAL) to AS A1 requirements.
ART is one of only two Monitoring Centres in Australia approved by Security Construction and Equipment Committee (SCEC) to offer this cutting edge technology which provides for the highest level of security monitoring available in Australia.