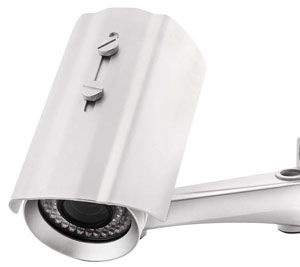 Products
Video Monitoring
ART Security (ART) prides itself on providing quality equipment and services to its valued clients. The Company is therefore in the process of testing several Video Monitoring systems to ensure high quality images can be successfully transmitted, recorded and viewed. Ultimately this will also incorporate integrated video-alarm-access control networks.
The applications for Video Monitoring integrated as part of your business solutions are far reaching. State of the art Digital Video Recorders (DVR) not only store digital video, they also analyse and index the images they capture. As a result, Video Monitoring combined with the function of Video Analytics automates many investigative tasks and, importantly, visual verification of an intruder on site qualifies an alarm event for rapid Police response.
With Video Monitoring you can be assured that crimes against your business premise, including product theft, vandalism and crimes against people, such as bullying, are being monitored and minimised. Video Monitoring acts as a deterrent for criminal activity simply by being there. It provides real time images so when trouble does occur it can be monitored in real time for a prompt and effective response to be initiated. These images are also stored for future retrieval for such purposes as evidence.
For more information on this valuable addition to a domestic or commercial environment contact one of ART's experienced consultants who will be able to tell you how ART's product/service search and selection is progressing. ART will shortly have an efficient Video Monitoring system available for you to employ.